FEATURES
The KNUCKER 4 IN 1 GAMNG KIT – provides a one-stop solution to meet all your gaming needs. The keyboard uses gaming grade plunger
switches for mechanical like touch-feel, responsiveness and is equipped with 3-color backlight illumination with 4 stunning lighting effects.
The headset uses a high quality 40mm neodymium driver for high quality sound, auto adjusting headband suitable for all head sizes, and
easy to use inline control with bendable microphone. The mouse uses a gaming grade optical sensor with up to 2400 DPI and offers on-the-fly
sensitivity adjustments. It also comes with 3 lighting effect modes and side panel lighting. Finally, the provision of a textured weave semi- coarse
mouse pad completes your gaming gear setup to offer balanced speed-type gameplay for superior mouse movement and durability during long
and intense gaming sessions.
MULTI-COLOR BACKLIGHTING WITH LIGHTING EFFECTS
TACTILE FEEL PLUNGER SWITCHES
Gaming grade plunger switches give mechanical like feel with each press and tactile response with each keystroke.
ON-THE-FLY MACRO RECORDING
We've implemented a dedicated switch on the keyboard (Fn-Scroll Lock) that allows you to record and assign quick macro functions on-the-fly
to the keyboard. The keyboard also comes with 3 dedicated macro keys that enable the user to control all essential functions right at their
fingertips; and removes the need for any software switch, thus providing an easy-to-use and hassle free experience.
ENHANCED ANTI-GHOSTING CAPABILITY
With anti-ghosting technology, the keyboard allows for you to hit up to 24 keys (Q,A,Z,W,S,X,E,D,C,R,F,V,T,B,ESC,SPACE,F2,F6,TAB,L-SHIFT, and 4
directional keys) for optimal gaming fluency
CONVENIENT FUNCTION KEYS
Everything is adjustable on-the-fly, software is no longer needed! Containing handy preset FN key combos that will allow you to control media
playback, record macros on-the-fly and use them lock the windows key and adjust the polling rate.
GAMING GRADE OPTICAL SENSOR WITH DURABLE SWITCH
Gaming grade optical sensor provides accurate precision and control speed for games and offers sensitivity up to 2400 DPI. The additional use
of high quality switches provide a crisp clean click with each press and has a 10 million click lifespan.
LED LIGHTING EFFECTS MOUSE
ERGONOMIC DESIGN WITH ON-THE-FLY DPI CONTROL
Ergonomically designed to ensure maximum comfort and fit, the mouse offers on-the-fly DPI adjustment: Red 800 DPI / Blue 1600 DPI / Purple
2400 DPI for sensitivity adjustment as and when required during intense gaming sessions.
6-BUTTON ERGONOMIC DESIGN
Offering a comfortable palm grip for focused gaming.
QUICK FUNCTION HOT KEYS
DPI Button + Right Button – Change Lighting Effect (Static or Spectrum Running)
DPI Button + Left Button – Turn On/Off
LightDPI Button + Mouse Button 5 – Change Lighting Effect (Spectrum Running or Pulse Jumping)
DPI Button + Mouse Button 4 – Spectrum Running Speed Up / Down
40MM NEODYMIUM DRIVERS
The gaming headset comes with a new generation 40mm neodymium driver that is capable of channeling precision sound into the ear of the
user for a more precise and comfortable audio experience, especially during periods of long play.
SPECIALLY DESIGNED AUTO ADJUSTING HEADBAND
Signature soft foam and premium fabric design for optimal ear comfort and fit for all head sizes
BENDABLE MIC BOOM & IN-LINE CONTROL
LARGER SIZED EAR-CUPS
For maximum comfort and lowered noise interference
MULTIPLATFORM
Specially selected drivers and microphone allow perfect impedance matching for PCs, MAC®, PS4 or mobile devices.
Use of specially selected drivers and microphone allow perfect impedance matching for PCs, MAC, PS4®, Xbox® One and mobile devices.
*Certain Xbox One controllers may require a Xbox One Stereo Headset Adapter (Sold separately)
*PS4 and Xbox One operate in stereo mode only with use of analog cable
SEMI-COARSE TEXTURED WEAVE MOUSE PAD SURFACE
A smooth surface design for effortless mouse movement.
SOLID SEWING EDGE DESIGN
Designed with solid sewing edge for enhanced durability. Prevents peeling and warping.
NON-SLIP RUBBER UNDERSURFACE
A special non-slip rubber base ensures that the mouse pad will never slip as you game, even in the most intense of battles. Play with confidence
and never worry about mouse pad lift-off or slipping again – even on glass desks.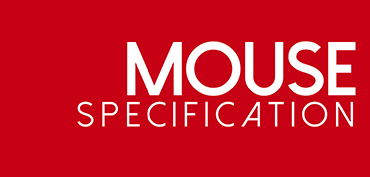 | | |
| --- | --- |
| COLOR | BLACK |
| SHAPE | ERGONOMIC DESIGNED FOR RIGHT HAND AND LEFT HAND |
| NO. OF BUTTONS | 6 |
| USB CABLE LENGTH | 1.8M |
| OMRON SWITCHES | NO |
| WEIGHT-IN DESIGN | NO |
| GRAPHICAL UI | NO |
| GOLD-PLATED USB | NO |
| DIMENSION | 126.4 X 79.3 X 42.5 MM |
| LED COLOR OPTIONS | RED AND BLUE COMBINATION TO PURPLE |
| LIGHTING EFFECT | STATIC, SPECTRUM RUNNING, PULSE JUMPING, OFF |
| SENSOR NAME | AVAGO 5050 |
| SENSOR TYPE | OPTICAL |
| DPI | UP TO 2400 DPI |
| DEFAULT DPI | 800, 1600, 2400 |
| IPS | 30 |
| ACCELERATION | 8G |
| POLLING RATE | 1000HZ (1MS) |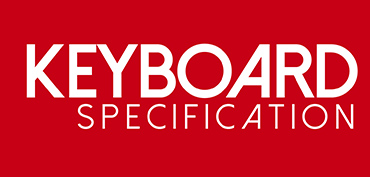 | | |
| --- | --- |
| COLOR | BLACK |
| NO. OF MACRO KEYS | 3 |
| NO. OF GAME PROFILES | ONE |
| GRAPHICAL UI | NO |
| WEIGHT(G) | 916 GRAMS |
| DIMENSION | 469.14 X 187.0 X 38.54 MM |
| INTERFACE | USB |
| ANTI-GHOSTING KEYS | YES / 24 KEY ROLLOVER (USB) |
| POLLING RATE | 1000 HZ |
| BACK-LIGHT | YES, 3 COLORS |
| WRIST REST | YES / FIXED |
| USB CABLE DETACHABLE | NO |
| MULTIMEDIA KEYS | 7 |
| CABLE LENGTH | 1.8 M |
| SWITCH TYPE | PLUNGER |
| SWITCH NAME | TTESPORTS PLUNGER |
| KEY LIFESPAN | 20 MILLION CLICK |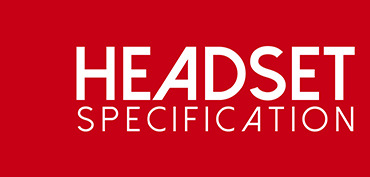 | | |
| --- | --- |
| COLOR | DIAMOND BLACK |
| CONNECTOR | 3.5MM PLUG X 2 |
| CABLE LENGTH | 1.8M, 5.9 FT |
| PLUG&PLAY MICROPHONE | YES |
| EXTERNAL IN-LINE CONTROLLER | YES |
| ACCESSORIES | QUICK INSTALLATION GUIDE X 1 |
| DRIVER UNIT (MM) | 40MM NEODYMIUM MAGNET |
| CHANNEL | STEREO |
| FREQUENCY RESPONSE | 20 HZ ~ 20 KHZ |
| IMPEDANCE | 32 OHM |
| SENSITIVITY | 97 +/-3DB |
| MIC DIRECTIVITY | OMNI-DIRECTIONAL |
| MIC NOISE CANCELLING | N/A |
| MIC SENSITIVITY | -38+/-3DB |
| MIC FREQUENCY | 100HZ ~ 10 KHZ |
| MIC IMPEDANCE | < 2.2K OHM |



| | |
| --- | --- |
| DIMENSION | 250 X 210 X 2 MM, 9.84 X 8.27 X 0.08 IN |
| SURFACES | CLOTH WEAVE |
| BASE | NON-SLIP POLYURETHANE |
| OTHER FEATURES | OPTIMIZED FOR ALL TYPES OF GAMING MOUSE WITH LASER OR OPTICAL SENSOR, OFFERING TOTAL TRACKING RESPONSIVENESS FOR CONSISTENTLY RELIABLE IN-GAME CONTROL. |